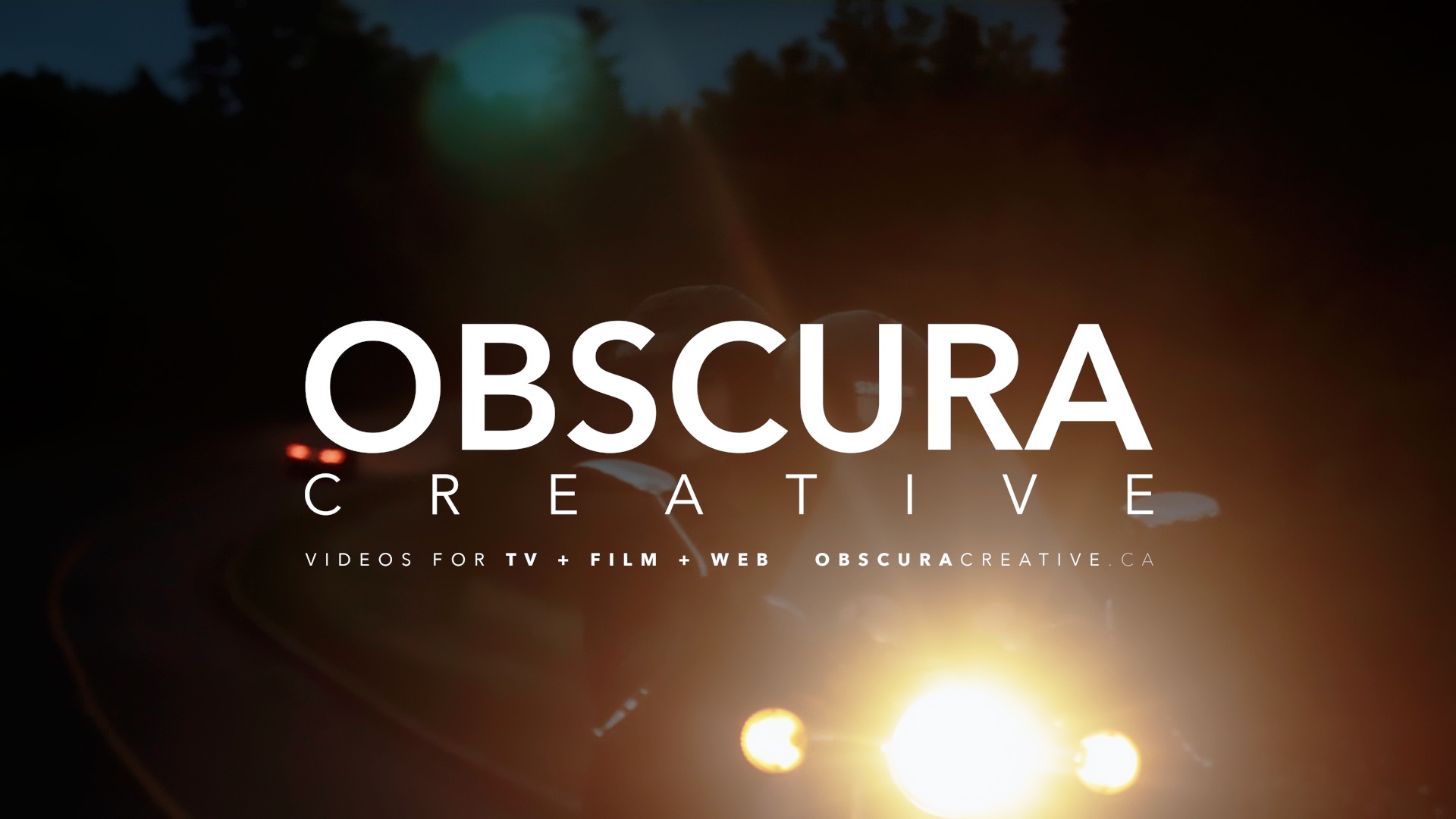 Obscura Creative's focus on local, grass-roots storytelling sets our clients up for successful and meaningful community connections in the Ottawa-Gatineau region.
Obscura Creative is a collective of film and television professionals who use a combination of creative storytelling, HD and 4K camera work, and an emphasis on visual connection with the local Ottawa-Gatineau communities to create the elements needed to tell your story in a cinematic way. Our knowledge in creating videos for not-for-profit and arts organizations, expertise in short-form narrative video, and our background in broadcast lifestyle and documentary television, gives us the experience to directly connect our clients with their intended audiences.
With Obscura Creative, our clients receive engaging imagery, one-on-one project management and planning, skilled crew, high quality equipment with quick turnaround. We don't cut corners.
We look forward to working with you to bring your videos to life.
Email
contact@obscuracreative.ca
Phone
(613) 858-9246
SERVING
Ottawa-Gatineau &
surrounding areas
Vs.: Women in Combat Sports
6 x 30 min documentary series
Bell Fibe TV1, FITE TV
Following 12 amateur female combat sports athletes from the Ottawa-Gatineau region and the challenges, journeys and triumphs of their lives in the ring, on the mats and at home.
Season 2 Coming Soon!